Main Menu
Sponsors


Past Races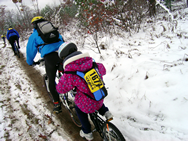 Read about John and Rachael's epic adventure, The Icegirl Cometh!, as published in the January 2004 edition of Windy City Sports.
Web Update
11/06/04 - Another great finish for the team. Fifth place at the Mid-America Fall Classic.
05/15/04 - The team raced in the Great Mississippi River Adventure Series this weekend taking second place in the co-ed class.
2004 Races